Nature Morte – Still Life
"I've come to believe that beauty can be a very powerful conveyor of difficult ideas. It engages people when they might otherwise look away." Richard Misrach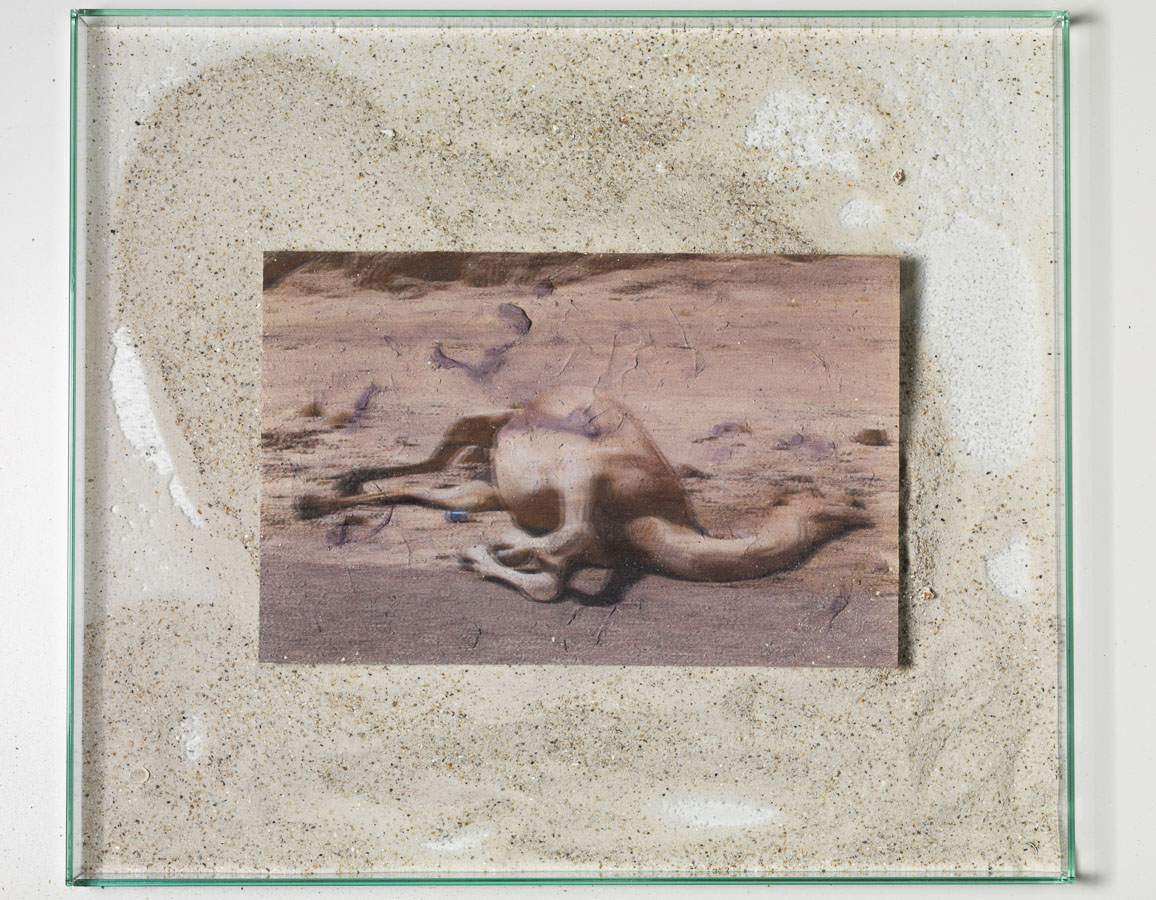 Une nature morte est un genre artistique, principalement pictural qui représente des éléments inanimés (aliments, gibiers, fruits, fleurs, objets divers…) organisés d'une certaine manière dans le cadre défini par l'artiste, souvent dans une intention symbolique.
A still life is a work of art depicting mostly inanimate subject matter, typically commonplace objects which are either natural (food, flowers, dead animals, plants, rocks, shells, etc.) or man-made.
Still lives are part of our iconographic memory, for centuries
artists depict such tableaux.
It's a genre on itself, full of now often forgotten symbolism.
The fact that the same image in one language is described as dead and in the other as being alive inspired Peter Bracke to confront
animals killed by human intervention (pollution, plastic, road kill, …) and happy beach scenes with each other.
We are aware of the alarming state of our planet, warming, pollution, overpopulation, … But once on the beach, this problem is swift forgotten, even if there is 10 meters further one dead seagull entangled in a fishing net. The images of the dead animals are
printed on coarse sea sand, fixed on a Dibond panel with acryl-medium. The images of the animals almost fall away, disappear or dissolve in the sandy carrier.
The volatile beach scenes, snapshots, are polaroids.
Printed on Sand
Polaroids
Chromalux
Solo-show Knokke December 2018 – January 2019
Nederlands Denker des Vaderlands:
Mooie spullen lijken me dat. Die foto's. Fraai. Stranden zijn voor mij hoogst merkwaardige plekken die ik mijd als er te veel zonaanbidders liggen. Het is goed dat niet iedereen dat doet. Er ontstaat
verontrustende kunst door.
Met hartelijke groet, René
Prof. dr René ten Bos
Philosophy
Department of Management Sciences
Radboud University
Postbus 9108
6500 HK Nijmegen
0031 24 3613014 or 0031 6 53519551
www.renetenbos.nl